Staff
/
/
/
Dr. Andrea Lam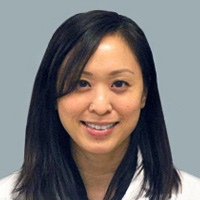 Andrea Lam, DVM, DACVD
Dr. Andrea Lam was interested in the field of veterinary dermatology long before she was admitted into the Ontario Veterinary College at the University of Guelph in Canada. As a veterinary student, she trained with boarded veterinary dermatologists across North America to solidify her passion for the discipline. Now, as a boarded dermatologist and clinical assistant professor, Dr. Lam divides her time between seeing patients with skin disorders both at the Foster Hospital for Small Animals and Tufts VETS, working on research projects, as well as teaching 3rd and 4th year veterinary students.
After graduating from the Ontario Veterinary College in 2006, Dr. Lam moved to the US to begin her formal educational journey in veterinary dermatology. She first completed a small animal rotating internship in the state of North Carolina. She was then accepted into the prestigious clinical dermatology residency program at the University of California, Davis where she received comprehensive training in a number of specialized diagnostic skills that are routinely used by the Dermatology Service at FHSA and Tufts VETS. Following the completion of her residency, she lived in California, Colorado and Delaware working in specialty practice. Dr. Lam is a board-certified veterinary dermatologist recognized by the American College of Veterinary Dermatology.
Dr. Lam gave up her nomadic lifestyle to join the faculty of Tufts Cummings School of Veterinary Medicine in 2012 because deep down she had always known that aside from veterinary dermatology, her other true passion was in teaching. She brought with her to Massachusetts a one-eyed dog, "Jelly Bean," with environmental allergies and itchy feet, a beautiful green-eyed cat, "Orange," with food allergies and an itchy belly, and one dermatologically normal cat named Fish.