Staff
/
/
/
Dr. Paula Simons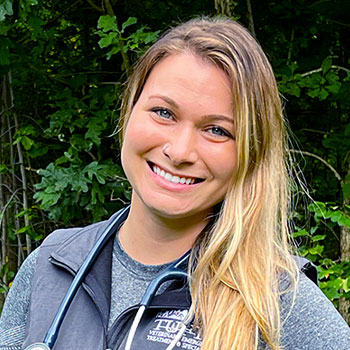 Dr. Paula Simons, DVM
Dr. Paula Simons is a residency-trained Emergency and Critical Care Veterinarian. She received her veterinary training in Canada where she attended the Ontario Veterinary College from 2015-2019, followed by a rotating internship at Mississauga Oakville Veterinary Emergency Hospital outside of Toronto. Residency brought her back to the United States, where she completed her critical care training at Cornell University Veterinary Specialists in Stamford, CT.
Dr. Simons' professional interests include trauma, sepsis, critical care nutrition, and analgesic management. She also has a passion for community outreach initiatives and has volunteered in several different countries.
While not working, Dr. Simons enjoys yoga, hiking, photography, and living in her 'jungle' of houseplants. She has two domestic shorthair cats named Moo and Kal who are spoiled rotten.