Referring Veterinarians
/
/
Continuing Education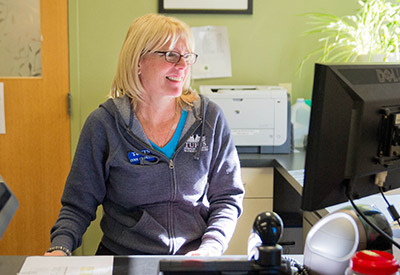 Continuing Education
For the past year, the Continuing Education team at Tufts VETS has been working to provide our referring hospitals with free monthly continuing education. We are proud to announce that we have now collaborated with the Cummings School of Veterinary Medicine at Tufts University to provide Continuing Education lectures at both locations every month. These lectures have guaranteed approval for Continuing Education credit with certificates available for both Veterinarians and Technicians emailed or mailed to you within one week.
To RSVP for an upcoming CE presentation at Tufts VETS please call (508) 668-5454.
To learn more about the programs offered in Grafton please visit Tufts Cummings School of Veterinary Medicine.

Please join us for 2018 Free Continuing Education Presentations at Tufts VETS

Thursday, January 18
Combating cardiomyopathy in cats: A review of the diagnosis and management of heart disease in cats
Thursday, February 22
Analgesics and Adjunctive medications for chronic Pain
Thursday, March 15 (CANCELED)
A Systematic Approach to Diagnosing and Managing Periodontal Disease
Williana Basuki, BVSC
Thursday, April 26
Approach to Common Toxicities
Thursday, May 17
Chronic Enteropathy ≠ IBD

Thursday, June 21
My Approach to Common Urinary Surgeries
Thursday, July 19
Diagnostic and Therapeutic Approaches of (Sub)cutaneous Masses

Thursday, August 16
Fundamentals of Endodontic Disease

Thursday, September 20
Ocular Surface Disorders

Thursday, October 18
IRIS Staging & Grading
Thursday, November 15
What Does the Veterinarian Need to Know About Medical Cannabis and Cannabinoids?

To Sign Up
Call (508) 668-5454, or Email Kaitlyn.Lallier@tufts.edu.
For all presentations - refreshments served at 6:30pm - presentation begins at 7:00pm
All presentations are approved for 1 CE Credit. Certificates will be received via email within one week of attendance. Catered refreshments will be served.